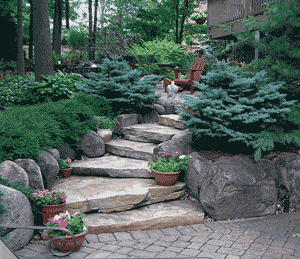 Hardscape materials like Flagstone, can help create a lovely garden accent or a grand outdoor staircase. A large variety of natural stones, concrete blocks and timbers are readily available at local quarries. They come in a variety of shapes and colors to border plant beds and tree rings, and to provide a "finished" outdoor decor.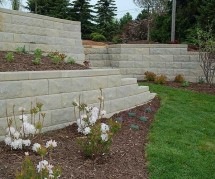 Carefully selected hardscape materials are used to create a look that suits the style of your preperty, whether it is traditional or modern, urban or country.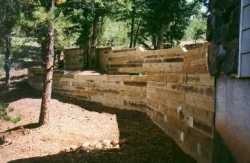 Choosing the approriate materials and a complimentary design will create a long-lasting impression and give your property a personality all its own.

Check out more photos in our Landscaping Photo Gallery!