Earn Amazing Discounts! Even get your project FREE! See below to Learn How. HURRY! THIS OFFER ENDS AUGUST 31st.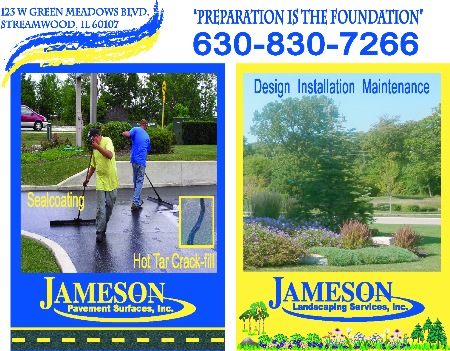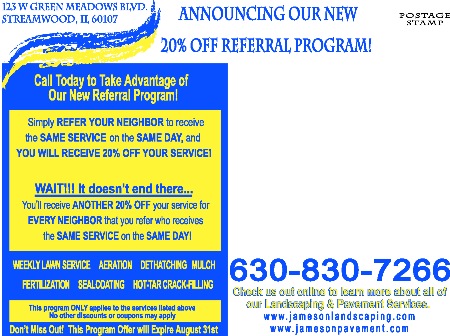 *CUSTOMER MUST MENTION USE OF COUPON AT TIME OF QUOTE REQUEST.

DOWNLOAD A PRINTABLE VERSION OF THIS POSTCARD HERE.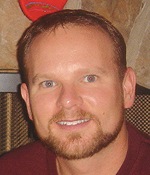 Jameson White is the proud owner of TWO growing businesses! Despite hard economic times -- Honesty, Good Quality Work, and Dedication have prevailed.

Due to hard work, long hours, dedicated employees, loyal customers, and a great network of landscaping and pavement professional associates, our steadily growing business, previously known as Jameson Asphalt & Landscaping Services, Inc. has outgrown its name! In April 2008, Jameson legally opened two separate companies to better serve our customers needs and represent our expanded list of services.

Thank you to all of our loyal customers that have contributed to our success!